Rajasthan Private Guide Services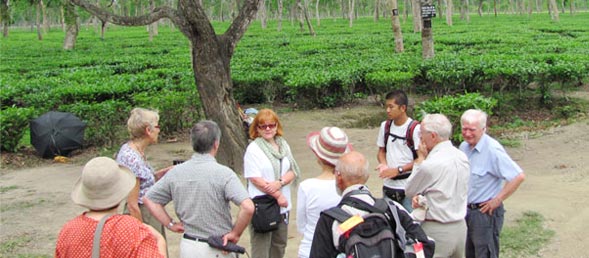 Hiring a Guide for a tour to Rajasthan is a great service to experience the contrasting Rajasthan in an essentially new way. The Guides are professionally well versed individuals with a tourist destination. Proficient in foreign languages, they are courteous, polite and knowledgeable professionals assisting a traveller in exploring the state.
Guides are a mediator between tourists and destination. With their expertise, they offer a laser focus on the sightseeing, by taking tourists to the exclusive sights, which are beyond the normal reach. They narrate the stories, legends, anecdotes and other exciting trivia of the site to the tourists. In short, they lend a life to the heritage structure or a monument. It never feels like a Stranger to this royal land of Rajasthan in company of a Guide. Further to this, Personal Guides assist tourists in every different way to make the tour liberating, exciting and memorable.
Without a guide service sightseeing becomes dull and boring, also travelling doesn't seem fun and enjoying. It's always good and advised to have a prior tourist guide service that is authentic and approved. Ours tourist guide service is well approved and provides authentic information about any place you visit with us.
---